Your new life in Australia starts here.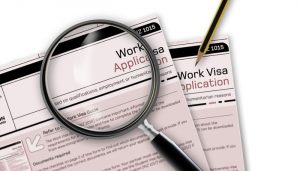 Services
For lawfully operating Australian and Overseas employers, to employ approved skilled workers for vacancies in particular occupations required in Australia. Australian Employers can sponsor overseas
Read More »
Welcome to Reliable Immigration Service
Your New Life In Australia Begins Here.
Reliable Immigration Service (RIS) is a Migration Agency based in Melbourne, Australia offering a broad range of migration services according to your needs. We can help you choose the correct VISA. We understand the requirements of getting a VISA approved. Migrating on a temporary VISA or permanent VISA can be stressful, confusing and very time consuming, that's why we at RIS are here to help and guide you through all stages by helping you chose the right visa and then apply.
Our experience, professionalism and efficient service can assist with migration, for both individuals and businesses in Australia or from overseas. There is always a visa pathway to get you where you want to be. RIS can identify the visa path for you.
Contact us to find out more or to arrange a consultation.